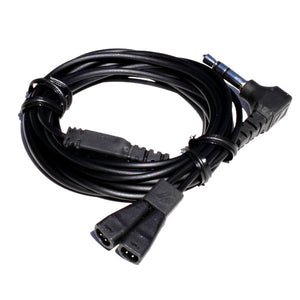 Replacement cable standard, 1.2 m, suitable for: IE 80.
Took a while to find the right site to order from but well worth the trouble.
I have a really great pair of in ear phones with a wire. I've had them for years. Excellent sound quality! When one of the wires broke I considered buying a new pair but when I looked for similar pair of Sennheisers, the price difference between a reasonably priced pair and the next step in quality was a huge jump in price - several hundred pounds! So I looked for some replacement wires for my old pair - what a huge saving! £37 and my excellent quality phones back, rather than shelling out hundreds of pounds for a new pair that may not be as good as my old ones! Well done Sennheiser!
Best replacement
Best replacement even. And got it 5 days earlier than exspected.
KBL standard - IE80
Perfect replacement part, for a high end audiophile IE