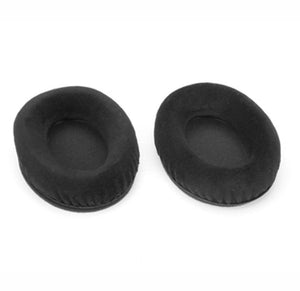 Annular ear cushion with disk (pair), suitable for: HD 545, HD 545 II, HD 565, HD 565 II, HD 580, HD 580 Jubilee, HD 600, HD 650, HD 660 S, HD 660 S.
Confortable and sounds great
Confortable and sounds great
My headphones are perfect again
I bought it because of the outdated ear pads. Now it's as comfortable as when it was new.
Worth it
The original pair lasted 7 years on my headphone… for 39 € I think it's worth it (and made in Ireland !)
Annular earpads with disk (pair)
Good pads, unfortunate delivery
The product is exactly what I know and expect. Thank you. Unfortunately the bad in the experience comes from UPS being the only option for basic deliver in Europe, and UPS has repeatedly made false "attempted to deliver" while I've been personally home and me only noticing it after I check tracking, as there has been no note or anything to say they visited. It would be ideal to have other options as to date, no other delivery company or courier has ever had problems than UPS, and I despise systemic lying.